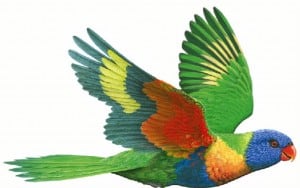 James and Julie Sexton celebrated 20 years of running a real estate company on the 1st of February.
Starting originally as a real estate salesperson with Elders real estate, James Sexton moved quickly to establish, in partnership with his wife Julie, their own real estate business in Mount Barker under the Professionals banner. In time, the company began to operate independently as SextonGlover and I am sure that many hills residents remember the 'Lorikeet '. In a changing world it made good business sense to build international connections and so in 2005 an association with the international global network of RE/MAX began. In 2009 James Sexton was presented with the RE/MAX International Hall of Fame award in Las Vegas, USA.
 As one of the Adelaide Hills leading real estate salespeople James has just completed nearly $8,000,000 of sales in the last 8 weeks.