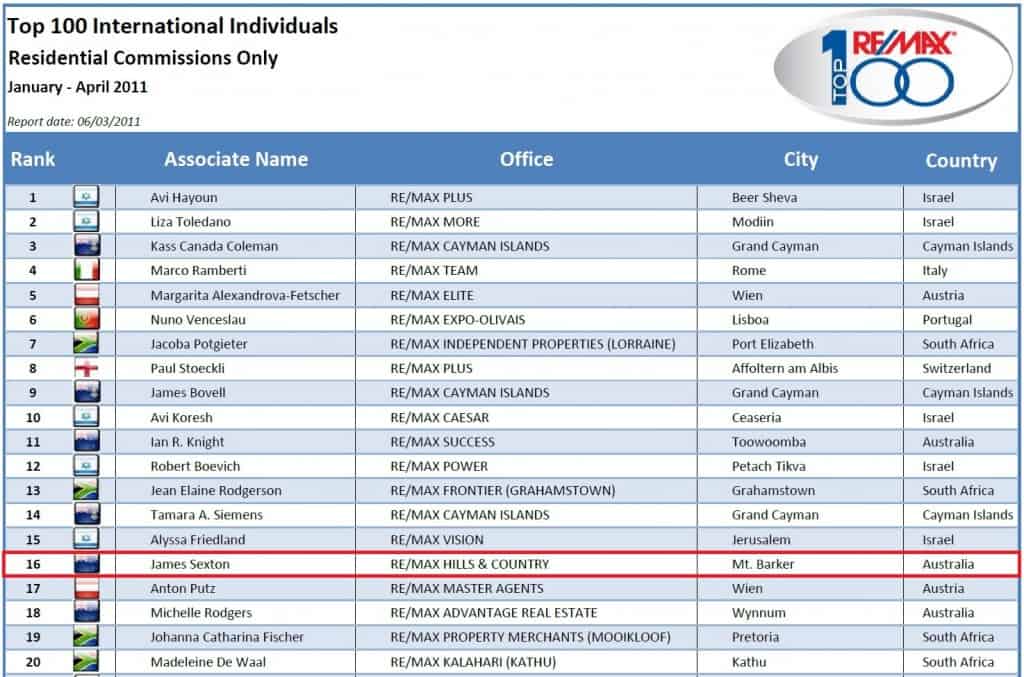 World recognition for Mount Barker with James Sexton 16th in settled sales (January to April) out of over 110,000 salespeople worldwide.
With RE/MAX in over 87 countries worldwide Mount Barker stands proudly amongst the world's best.
Just behind Switzerland, Israel, Portugal, Italy and South Africa our local RE/MAX Hills & Country salesman James Sexton did us proud.
James Sexton is the most experienced and successful real estate person in the Adelaide Hills with over twenty years of record breaking results, happy clients, incredible real estate knowledge and good advice for clients.
In this challenging market James is still setting records against the best in the world, while constantly helping out in the community as well.
This knowledge combined with the successful RE/MAX Hills and Country team really get results for our clients.