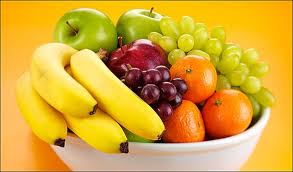 Follow these tips to help you sell in a timely manner and at a premium price.
1. Make sure the clutter is cleared out of your entire home. Most homes can benefit from removing about ¼ of the furniture and belongings. Create a home that feels spacious. Open up the floor space.
2. Remove extra decorations on table tops, shelves, etc. Give a spacious feel to all horizontal surfaces.
3. Give the home the most complete clean it has ever had, inside and out. Include: cleaning carpets, blinds, curtains, cleaning inside cupboards, drawers – nothing can be ignored.
4. Make sure the entrance is especially attractive. This is their first impression of the house and it gives prospective buyers an indication of the condition of the rest of the house. Trim back bushes along the front path. Remove all weeds. Keep it immaculate, with lights turned on, a new doormat, and have something flanking either side of the front door, such as two pots of lush, healthy plants and flowers.
5. Make sure that you and everyone in the family wants to sell the house. If anyone in the family is anti-selling, it will affect your ability to attract the right buyer.
6. (This is a bit woo-woo) Write a letter to your house thanking it for being a wonderful home for your family and your willingness to now let another family benefit from it. Gather the family together and read it out loud to your house.
7. In the kitchen insist on clear counters, a clean organised pantry, and bins and knives out of sight. Place a small, lush plant and jar full of home-made biscuits or a bowl of fresh fruit on the bench top, make the kitchen smell and look good. Do not use those cheap plug-in deodorisers from the supermarket.
8. Create a spa feel in the bathroom by hiding all your personal items, buyers do not need to know which toothpaste brand you prefer. Toilet lids should remain down. Repair dripping taps and showerheads. Buy showy new white towels for the bathroom, to be brought out only when prospective buyers are on the way.
9. Make all necessary repairs.
10. Create a pleasant fragrance by cooking ¼ cup of cinnamon with 1 cup of water in a frying pan 30 minutes before you show your home, until the aroma drifts throughout the house. The cinnamony fragrance will trail throughout your home, like you just baked a wonderful dessert and will suggest a comfortable, at-home feeling to potential buyers.