An excellent article by the Real Estate Institute of Australia research office Evgeniya Hawthorne.
The Real Estate Institute of Australia has long argued that the majority of investors in residential real estate are ordinary mums and dads who have only one investment property, and it often forms an important part of a self funded retirement plan. Of all loss-making properties, 80% are owned by people who have an annual income of less that $80k. Property investors are by no means more privileged compared to investors in other asset classes with the same rules applying to negative gearing, i.e. shares.
Historically, the rate of home ownership in Australia has been hovering at around 70% with the most recent Census showing that in 2011, of all dwelling, two thirds were occupied by their owners and the one third were rented out. The figure is likely to change at the time of the next Census with the Australian Bureau of Statistics' (ABS) data showing that in mid-2014 the proportion of investment commitments in the total value of housing finance reached it's highest level yet of 41.2% in September 2014 (Figure 1). With the number of first home buyers falling to its historically lowest level since the ABS started tpo track the group's activity, it appears that some aspiring Australians opt for becoming investors prior to purchasing their first home.
The 2014 Mortgage Choice First Time Investor Survey conducted earlier this year provides an interesting insight on the demographics, as well as the behaviour of, investors in Australia's private rental market. Of about 1,000 respondents surveyed by Mortgage Choice, 16.9%  have bought or were planning to buy their first investment property before they purchased their own home. Those who have purchased an investment property before becoming an owner occupier said that investing in property allowed them to get foot on the property ladder with many saying that investment properties were more affordable compared to owning a home.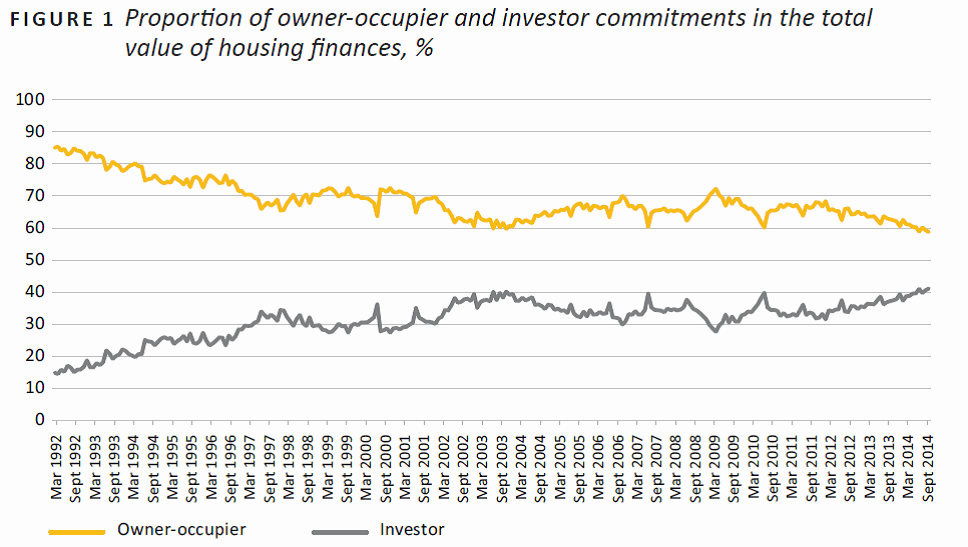 Figure 2 below, shows key motivational factors behind an individual's decision to invest in properties. Markedly, the majority of investors invested wanting to set themselves up financially for the future. Of the survey respondents, six out of ten believe that investing in properties brings more benefits compared to the volatile equity market. It is interesting to note that negative gearing as a motivator for buying property was ranked similarly to capital gains and achieving financial goals.
Importantly, Australian investors realise that property is a long-run game with half of the respondents planning to hold on to their investment properties for 10 years or longer.
Whilst finding the right property is the greatest challenge Australian property investors face, saving for a deposit is the second biggest barrier and only 3.7% of investors having enough funds to purchase the property outright without taking any debt. Two thirds of property investors buy with their partner/spouse and a quarter of respondents do not plan to create an investment portfolio – often having just one investment property – the majority of investors are mum-and-dad households planning for their retirements.
Mortgage Choice findings dispel the myth that negative gearing is the primary motivator for investors buying property. Instead, the motivation is to help secure their future financially and negative gearing plays an important role for those planning for their retirement through property rather than the equity market.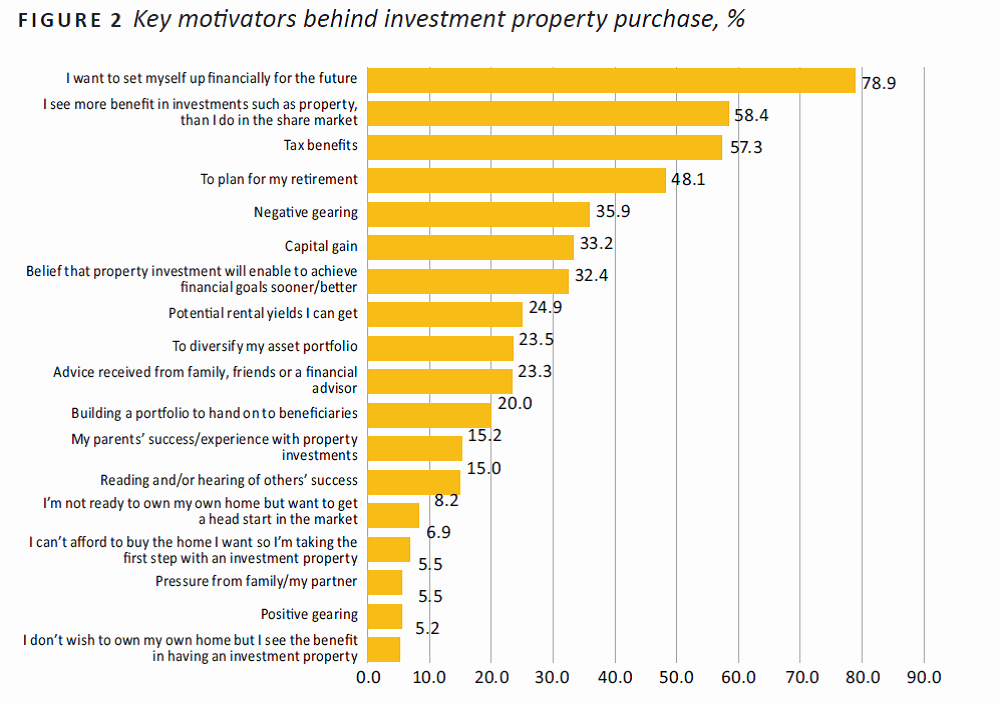 This article is brought to you by REIA Research Officer, Evgeniya Hawthorne.
Evgeniya can be contacted at evgeniya.hawthorne@reia.com.au